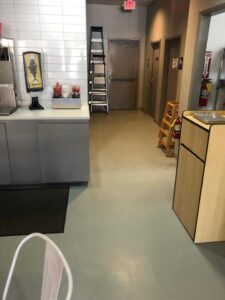 We consider ourselves craftspeople who take pride in bringing artistry to one of the most durable, affordable, and beautiful materials around. We use our proprietary resurfacing process over existing concrete to complete both residential and commercial projects, and stand behind our work with a three-year warranty*.
With BBS Imaging, LLC, your options to customize with color, design, and finishes are virtually limitless. We offer custom resurfaced overlays, at half the cost of other materials. And because most projects are an overlay over existing concrete, jobs go quicker, with a lot less mess and upheaval. When you're ready to transform your space, choose the people with experience as solid as the materials we use. Choose BBS Imaging of Treasure Valley.
Sometimes a little work can make a huge difference when it comes to the appearance of your property. Concrete resurfacing is a wonderful way to make your home or business more attractive. With more than 20 years of customer services experience, our talented team knows how to take care of you and your property while treating you with nothing less than the utmost respect.
With the best sealers in the industry, our DOT-approved concrete services provide you interior and exterior concrete with industrial-strength protection that is sure to give you the lasting look you've always wanted.
Contact us at 208-867-5652 to learn just how easy it is to breathe new life back into your old concrete.
Services provided: Concrete Resurfacing, Concrete Grinding, Epoxy Flooring